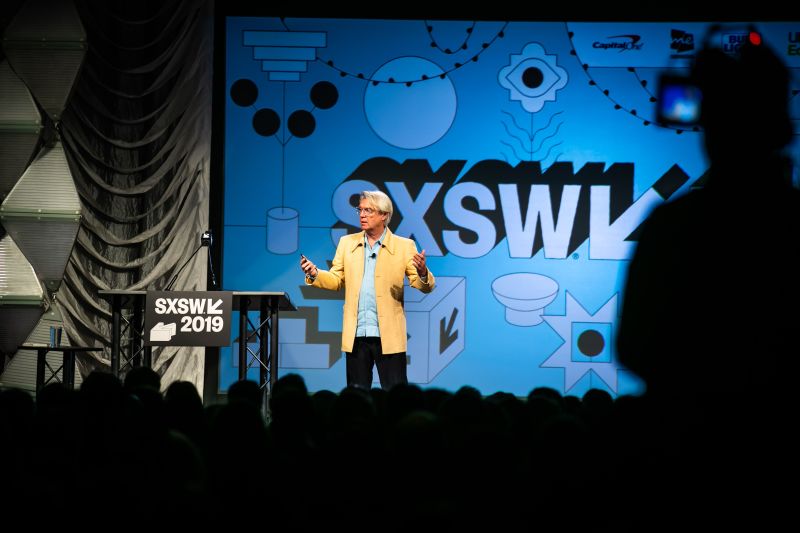 Innovate Limerick through Engine Collaboration Centre and Film and Limerick and Local Enterprise Office Limerick continue their relationship with the SXSW Festival in Austin, Texas with a call out for Tech and Film Delegates to join their virtual delegation for this year's event.
Founded in 1987, South by Southwest (SXSW) is an annual convergence of the interactive, film, and music industries. An essential meeting place for global visionaries, the event exhibits and highlights the integrations and overlaps between the digital and creative industries and connects attendees with some of the world's most innovative companies.
This year the festival is holding a hybrid event from March 11-20 and applications are now open to join the Limerick delegation.
Delegates will have the opportunity to attend keynote and conference sessions, music showcases, film screenings and online exhibitions and be able to take part in a variety of online networking events with creatives across interactive, film, and music industries.
Key themes for this year's events include; 'Discovering the Undiscovered', (how cutting-edge innovation and creativity are solving many of today's toughest problems), 'Built for the Future', (accelerating change and policies as we look to the future), 'The Evolving Media Landscape' (how new platforms are empowering digital creatives), and 'The Power of Inclusivity', (harnessing the power of a diversity of perspectives).
This year's event features an eclectic mix of speakers including; award-winning showrunner, filmmaker, and bestselling novelist Noah Hawley (creator of FX's Fargo and Legion), Lee Trink, CEO and co-owner of FaZe Clan, the largest, most followed esports and gaming organization in the world, Chairman of Universal Filmed Entertainment Group Donna Langely and award-winning actor and SNL writer Paula Pell.
Alongside the main festival, a Creative Industries Exhibition digital expo will serve as the epicenter of business for this year's SXSW experience. Top creative organisations, innovative industry leaders, small businesses, and emerging start-ups from all over the world will come together both in-person and online during the event.
As well as the opportunity to join the Limerick Delegation, Innovate Limerick through Film in Limerick and Engine Collaboration Centre and Local Enterprise Office Limerick will hold a warm-up online event for the delegation to help you plan and make the most out of the experience. Staff from the SXSW team will be on hand to help you understand and make the most of the platform and there will also be a chance to network with the other delegates.
Speaking about the opportunity, Mike Cantwell, Head of Innovative Limerick and Local Enterprise Office Limerick said: "We are delighted to continue our relationship with the SXSW Festival and to offer local tech and film talent the opportunity to attend the event virtually this year. As well as an array of conference keynotes, featured speakers, and specialist sessions, delegates will also have the chance to network with other local delegates and build their local network."
To apply for a place on the delegation, simply fill out this short form.
Deadline to apply is Tuesday March 1st at 12noon.